Back to Top
Our Story
Way back in 1992 we left Montana, moved to Florida, bought a sailboat and over the next year and a half in Key West taught ourselves how to sail. We then set off to the British Virgin Islands for jobs as divemasters and underwater videographers. After 3 years, working for a great guy, we decided that it was time to explore other places both near and far.

We traveled down the Caribbean island chain, then through the Panama Canal to the Galapagos Islands, French Polynesia, Cook Islands, Samoa, Tonga, New Zealand and then up to Fiji. It did however take us 13 years to do all of this so we did have plenty of time to enjoy the journey!

After the first 6 years of our 12 years in Fiji shooting dive videos, wedding photography and websites we went on vacation to Sicily to see a very good friend that we met in the British Virgin Islands. Liz was looking for a place to renovate into a Bed and Breakfast. We traveled to many different properties in her quest and during that time we fell in love with yet another beautiful island, its people, food and culture.

Returning to Fiji we discussed moving again and decided that the next place to live should be Sicily. Diana made another trip back to visit Liz and while there she spotted a property that would later become our home. Diana negotiated the purchase of the property and we began to make plans. For the first few years we simply went to Sicily and walked around the land occasionally having a picnic lunch on one of the many stone terraces while sipping local red wine and admiring the view. After the third year we started renovating a very small barn on the property that would someday become our home. It took us 5 years of working with our contractor, saving money along the way and visits back and forth from Fiji to oversee construction, but what we now have is beyond our dreams and expectations.

We have been captivated by the sunsets, the food, the wine, the scenery, the well preserved ancient ruins and probably most of all, by the people of this fascinating island. Never once have we felt that we were not welcomed and we have made many great friends since moving to Sicily. One of the most touching things is that you are almost always presented with a small gift of olive oil, homemade wine, nuts from their own trees, cheese, homemade bread or fresh eggs whenever visiting a neighbor or friend.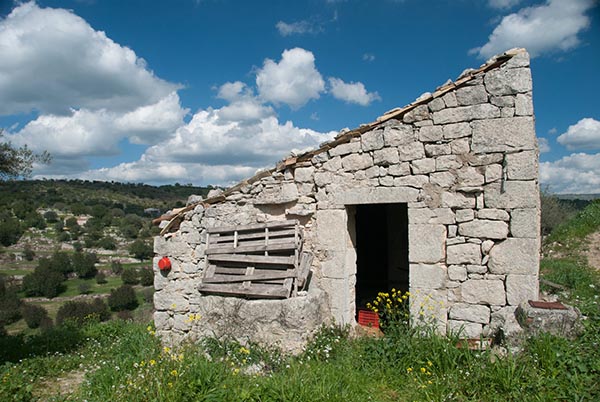 This is what I was shown on my first visit to see our new property. I said "Great, now where is the house?" Diana replied "That is the house and you will love it."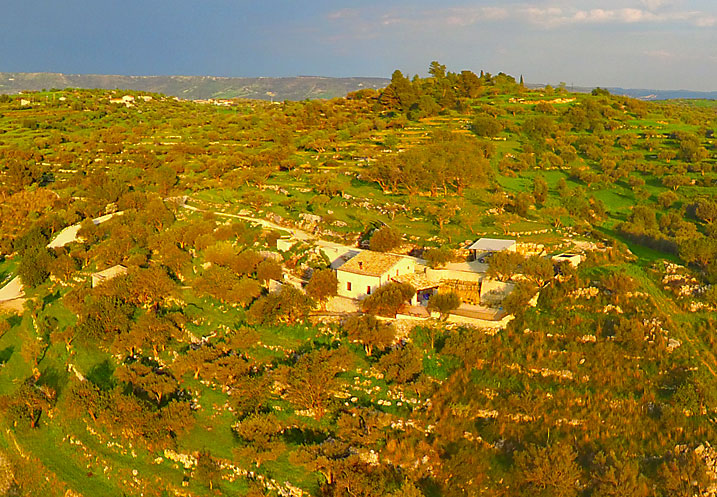 It has been a long time coming but we are nearly finished. The house is now livable, the courtyard walls are completed the gardens are emerging and Diana was right, I do love it!